When FIT came across Mandy Larson's Facebook post, which shares tips for survivors as they return to their destroyed homes, FIT team members reached out to help her amplify her voice and platform for this message of help and hope.
With the help of several volunteers, including Carly Benson- Director of Emergency Management in High River, AB, this flier was produced for Fort McMurray survivors.
Read the flier and learn more about the needed healing processes for personal post disaster recovery.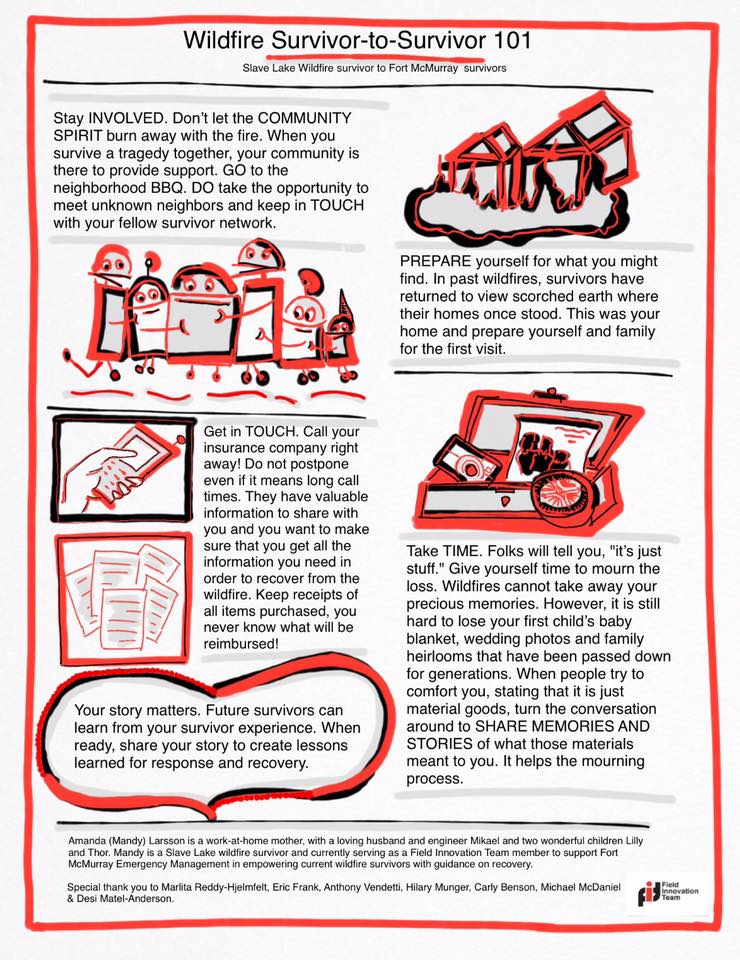 Would you like to share your thoughts?